(function(i,s,o,g,r,a,m){i['GoogleAnalyticsObject']=r;i[r]=i[r]||function(){
(i[r].q=i[r].q||[]).push(arguments)},i[r].l=1*new Date();a=s.createElement(o),
m=s.getElementsByTagName(o)[0];a.async=1;a.src=g;m.parentNode.insertBefore(a,m)
})(window,document,'script','https://www.google-analytics.com/analytics.js','ga');
ga('create', 'UA-84647071-1', 'auto');
ga('send', 'pageview');
Following Cooper's (2004) model, this bibliography is designed to meet the needs of five fictitious personas.
PRIMARY PERSONAS ADDRESSED BY THIS PROJECT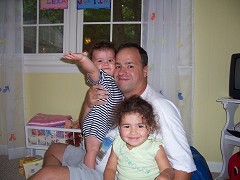 Name: Edward Martin
Employment: Mid-level insurance adjuster at a large insurance company in St. Louis.
Interest in PDA: As a member of a very large family, Ed enjoys researching his family history and has become the de facto genealogist. On vacations with his wife and kids, he often takes a few hours to check out historical societies, and brings a high-resolution camera to photograph important family documents he finds; he also has spreadsheets of information about family members and in some instances, he has photos of tombstones. He connects with extended family members he's never met in person through social media and often shares family photos with these and other relatives.
Technological prowess: Ed is computer-literate by dint of his day job (lots of emails and spreadsheets) and through his use of a number of social media platforms (especially Facebook), but he hasn't ever given a whole lot of thought to the technical side of making sure the electronic files he's creating will be usable by his children when they reach adulthood.
Name: Helen Schmidt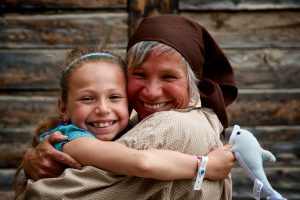 Employment: Helen spent most of her life working in a doctor's office as a receptionist. As a very active retired woman, she's gotten increasingly involved with volunteering at her church and the local gardening group. She also is taking a digital photography class at the local continuing education center, and can tell that she's getting quite good! She also enjoys her twice-weekly exercise group at the YMCA called Silver Sneakers, and nothing pleases her more than keeping herself active.
But, what Helen loves most in the world is seeing her grandchildren, both the local ones and the ones who live in Dallas. She wishes she could spend more time with them, and is happy for any occasion to see them, either in person or on Skype.
Interest in PDA: Helen loves the smartphone her kids got her for her birthday last year. The kids set up Facebook on it and she knows how to follow along with what they're all doing, but she can't always figure out what to do when she sees a photo of the little ones she wants to keep. She can take photos on her phone and enjoys snapping shots of the family during get-togethers. She also enjoys getting emails from her grandchildren, and she likes to Skype with the ones living in Texas. Recently, she's gotten more interested in her own artistic photography and has started taking a lot of photos with the expensive digital camera she bought for herself as a retirement present. Some of those shots have been better than others, but she's getting better all the time.
Technological prowess: Helen never really used technology at work regularly before retiring. Dr. Williams was not interested in using electronic medical records or email, and they retired at the same time (Dr. Williams closed the office and retired the same day as Helen!). She's had a computer at home for a while, but she's used it mostly as an email station. Her photos are quickly getting to be too much to handle, though, and managing and re-finding all her digital content is becoming troublesome for her, especially since there constantly seems to be more and more to manage.
Name: William Adams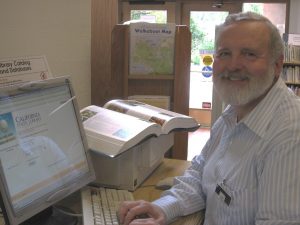 Employment: Bill is the technology guru in a large public library system in Kansas City. Librarians and patrons alike often rely on him to help make sense of new gadgets and software.
Interest in PDA: With the never-ending flood of patrons interested in genealogy, Bill has ramped up the workshops he offers on using online interfaces such as Ancestry.com. Bill has seen, however, that patron interest in seeing and storing electronic genealogy files is not restricted to interest in PDA. Bill would like to host a series of workshops on PDA to support his patrons. He knows that some patrons have more of a technology background than others, so he wants to host events that will be practical while meeting patron needs.
Technological prowess: Bill is a power user of computers, but he most often works with patrons who are not.
SECONDARY PERSONAS WHO WILL FIND THIS WEBSITE USEFUL
Name: Andrew Lee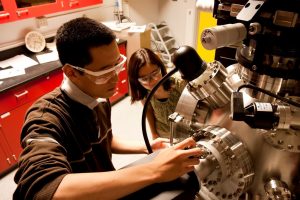 Employment: Drew is a doctoral student in engineering. He's been working in his advisor's lab for five years, and as he gets closer to writing his dissertation, he's been doing some of his own work on a system he wants to perfect.
Interest in PDA: Drew doesn't realize he's interested in PDA, per se. Drew's interested in preserving field notes about the process of developing this project so that any questions advisors have – or future employers – can be easily answered. The field notes are mainly text-based, but there are a number of versions of them. The code he's running is also changing, and he's been taking photos inside the lab from time to time to help him remember the process.
Technological prowess: Drew is definitely an advanced computer user who does computer programming regularly.
Name: Sherry Daniels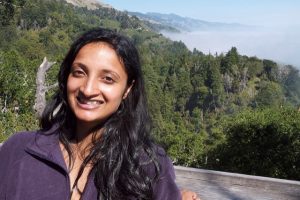 Employment: Sherry works in a small academic library in Missouri off the I-70 corridor. Sherry's patrons are generally undergrad students and faculty in the humanities. Sherry has been very eager to support new technological initiatives, and patrons are giving her great feedback about the digital humanities workshops she's been offering. As students are expected to do more research and as faculty are creating more datasets and engaging more in social media professionally, Sherry wants to offer one-on-one sessions to help her users manage their data for the long term.
Interest in PDA: Sherry's patrons are interested in long-term research data management for the projects they're doing, and for the social media venues where they are interacting with peers outside of Missouri and beyond. On a more personal note, Sherry got married last spring and is enjoying travel with her new husband. They had such a great time connecting and re-connecting with family at the wedding and on subsequent travels that Sherry's eager to use social media to stay in touch, and to continue to keep track of those shared and virtual contacts, especially since she and Jeff are talking seriously about starting a family of their own soon.
Technological prowess: Sherry can find her way around a computer, but she's not a programmer by any stretch. She's computer literate, and knows when to ask for help from IT. She's an avid consumer of social media herself, and likes to try new platforms as she hears about them.